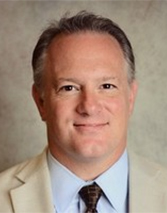 Shaun V. Cusson
President & CEO
Welcome to Hillcrest Educational Centers' website!
We strive to provide the best experience for our students and families, and hope you find our website both informative and engaging.
From our dorms, classrooms, campus activities, and off-campus activities, Hillcrest offers a great environment for students to learn, heal, and progress.
Take a look through our photo galleries and program offerings to see if Hillcrest can help your child.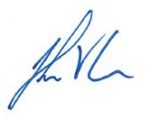 Hillcrest Educational Foundation is a private not-for-profit agency that provides a range of individualized and comprehensive clinical, psychological and special education services for children, adolescents and families in Berkshire County, MA and the Northeast. The students served by Hillcrest in nonresidential and residential programs have complex psychiatric, behavioral and/or developmental disorders, including Autism Spectrum Disorders, and a variety of high-risk behaviors.
The programs and services provided by the Hillcrest Educational Foundation are state licensed and certified, and Hillcrest Educational Centers is accredited in behavioral health care by the Joint Commission.
The Foundation consists of three subsidiaries and one affiliate agency. They include:
Hillcrest Educational Centers, Inc.
Providing therapeutic treatment and special education to children and adolescents with unique behavioral, health and learning needs in Berkshire County, Massachusetts and the Northeast. HEC campuses include a non-residential therapeutic day school, residential and non-residential autism services, and three residential treatment centers.
Hillcrest Dental Care, Inc.
A complete state-of-the-art general family dentistry practice and the largest provider of oral healthcare services to MassHealth recipients and special needs patients in Western Massachusetts. Hillcrest Dental Care has two locations, one in Pittsfield, MA and one in North Adams, MA.
Berkshire County Kids' Place and Violence Prevention Center, Inc.
An affiliate of Hillcrest, Berkshire County Kids' Place and Violence Prevention Center, Inc., is a fully accredited Children's Advocacy Center for child abuse victims and their non-offending family members located in Pittsfield, MA. A top Berkshire County employer, Hillcrest has Administrative Offices located at 788 South Street, Pittsfield, MA 01201. We welcome you to give us a call to learn more at
(413) 499-7924
. Hillcrest can also be found on
Facebook
Our mission at Hillcrest Educational Centers is to facilitate the social, emotional, intellectual, and physical growth of our students through the development of new skills that will enable them to succeed in their home community
Diversity, Equity, and Inclusion
Hillcrest Educational Centers, Inc. (HEC) strives to assure that every student enjoys an educational and living experience free from prejudice or discrimination of any kind where they feels equally included regardless of any physical attributes, disability, ethnicity, religion, background, or identity. Furthermore, HEC prioritizes and promotes an inclusive workplace where diversity is embraced and all employees are equally valued, respected, heard, and given opportunities to be engaged and advance within the organization. HEC is proud of the diverse composition of its employees, its commitment to pay equity, and its opportunities for advancement of ALL individuals. In a continuous effort to do better, HEC is committed to ongoing self-assessment, data review, and open dialog with all stakeholders to improve and evolve.
Click Here To Learn More About The Beautiful Berkshires!
An area rich in natural beauty, the Berkshires also offer a wide variety or cultural and artistic venues that make our county a major attraction for visitors worldwide. Long known as a special area of healing, Berkshire County is home for a variety of world-renowned centers for health and healing including the Austen Riggs Center, Kripalu Center for Yoga & Health and many more.
Blog
Click to visit the Hillcrest Educational Center Blog and keep informed.
Virtual Tour
Sometimes a real visit isn't possible. Fortunately, you can now enjoy a virtual tour.
Compliance Assurance
(Special Education Quality Assurance Comprehensive Residential Review)
2021 MA DESE
Mid-Cycle Review Final Report