Autism Spectrum Disorder Residential Program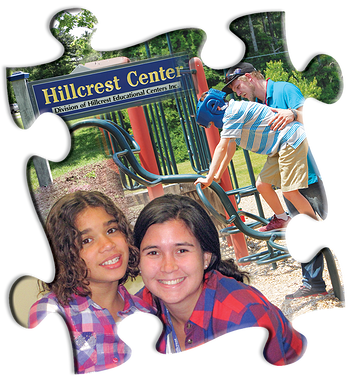 Hillcrest offers hope for children and adolescents with the most challenging difficulties associated with Autism.
Our Autism Spectrum Disorder (ASD) Residential Program offers highly-specialized day, and intensive residential treatment services for children and adolescents at all levels of the Autism spectrum.
The Program's high staff-to-student ratio ensures a safe, caring and highly-structured treatment environment. To monitor progress, we use state-of-the-art data collection and analysis systems for ongoing assessments of:
Social Needs • Communication • Academic/Skill Acquisition
Vocational Needs • Recreation • Behavioral Difficulties
Our team of professionals and support staff are led by an administrative team with decades of experience in the treatment of Autism. All facets of treatment provided in this program are supervised by Board Certified Behavior Analysts.
The ASD Residential Program is located in the beautiful Berkshires of Western Massachusetts, surrounded by the natural splendor of woodlands, hills, lakes, and rivers in a culturally rich area. Over the centuries, the Berkshires have been renowned as a center for healing and wellness. Children in our program have access to numerous activities and destinations available in this beautiful and popular part of the state.
In addition to the serene location, the residential facility has been specifically designed for the safety and special needs of the Autism population. To ensure that students safely achieve the most in their daily living and pre-vocational skills practice, residential dormitories have been designed using special hardware, fixtures, and furnishings.
Students in the ASD residential program attend school at the nearby Hillcrest Academy, which is equipped with classrooms specifically devoted to educating children on the Autism Spectrum and utilizes the Applied Behavior Analysis approach to education and behavior management.
Fully renovated in 2017, the Hillcrest Academy is a state-of-the-art facility featuring a STEAM classroom to support learning activities, a library featuring an interactive media center, a vocational classroom for students preparing to transition into adulthood. Click here to learn more about the Hillcrest Academy.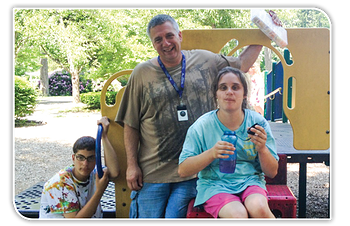 All program staff participate in 9 days of HEC orientation training and therapeutic crisis intervention strategies. An additional 40 hours of ASD-specific Training includes the following components:
Characteristics of the Spectrum
Basic behavior principles
Reinforcement strategies and how to elicit behavior from children
Incidental teaching strategies
Behavior management techniques
Discrete Trial Training
Group management techniques
Preference-assessment technologies
Positive teaching procedures
Various skill acquisition and prompting procedures
Proven ABA Treatment Techniques
Hillcrest Educational Centers' program uses Applied Behavior Analysis (ABA), which utilizes the field's most effective treatment techniques for assessment, behavioral treatment, and instruction. An evidence-based practice, ABA positively improves learning for students at varying levels on the Autism spectrum.
Using Behavioral / ABA based methods, our highly trained staff members provide individualized treatment strategies integrated throughout the school and residential program. This instruction leads to the development of all areas, including new academic, adaptive and physical skills.
Students benefit from our:
ABA Driven Philosophy
Speech and Language Pathology
Physical Education Program
Nursing Services
Augmentative Alternative Communication Systems (AAC)
Enhanced Staffing Ratios
Supervision by Board Certified Behavior Analysts
Fully Accredited day school program, Hillcrest Academy
Autism Spectrum Disorder Residential Program Facts At A Glance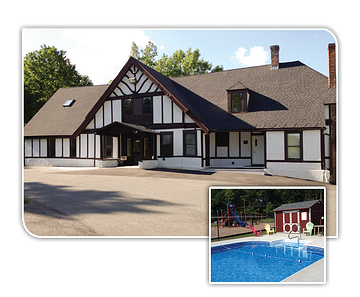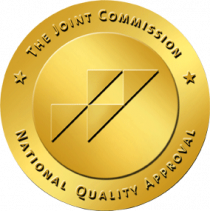 Populations Served
Autism and individuals with Developmental Disabilities and severe behavioral difficulties
Contacts
Jon Kellogg
Program Director
413-637-2834 Ext 288
–
Mike Kirchner
Assistant Program Director
413-443-2367 Ext 111
–
Yvette Stoddard
Director of Autism Services
413-499-5790 Ext 213
School Profile:
Gender: M/F
Age Range Served: 6 – 21
Age at Admission: 6 – 21
Program: Residential
Pupil/Staff Ratio: Residential 2:1,
Academic 1:1
# of Months Open: 12
# of Days Open: 365
Current Capacity: 28
Street Address:
349 Old Stockbridge Road
Lenox, MA 01240
Mailing Address:
788 South Street
Pittsfield, MA 01201
Telephone:
413-637-2834
Fax:
413-637-8324
ASD Residential
A Hillcrest residential program offering hope for children and adolescents with the most challenging difficulties associated with Autism.
Brookside ITU
Strives to break the debilitating cycle of multiple failed placements and repeated hospitalizations experienced by our students.
Highpoint Campus
Located in Lenox, MA in a rural setting on 24 beautiful acres, surrounded by land preserved by the Massachusetts Audubon Society.
Hillcrest Academy
Hillcrest Educational Centers' therapeutic day school, providing comprehensive educational and clinical behavior support services.