Hillcrest Academy (formerly Housatonic Academy) is Hillcrest Educational Centers' therapeutic day school, providing comprehensive educational and clinical behavior support services to children and adolescents with autism and/or social-emotional challenges from school districts in the Berkshires and surrounding communities. At the Academy, we believe all children can learn and do well. That's why we provide individualized services that identify and build on the strengths of children and their families in a safe environment, allowing each student to reach their highest potential.
The Academy offers a 12-month program, which includes a 7-week summer program.  We operate on a rolling admission basis, so students are admitted throughout the school year and summer.  Hillcrest Educational Centers' specialized diagnostic and clinical services are also available.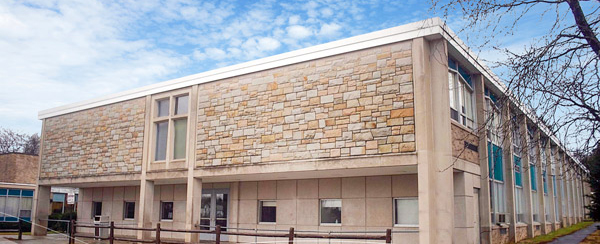 Academics
Hillcrest Academy provides a safe, therapeutic environment where students can learn to their highest potential.   Our special needs students receive the individualized education, counseling, and support services they need to learn and be successful.
We foster this success in the classroom through a student-centered approach to learning.  Our students build on their achievements by working together in a non-competitive academic environment designed to meet each student's needs.
We believe that hands-on, experiential learning is important for our special needs students.  We provide many opportunities for community-based experiences where students can utilize their skills in real life environments.
For those students aged 14 and older, our pre-vocational program provides opportunities, both on campus and off-campus, for students to develop job-readiness skills in a variety of employment fields.  
Additionally, we seek to foster the "hooks" that support kids within a community, including extracurricular activities like athletics, employment, youth groups or whatever interests individual students may have.
Developing the academic and asocial skills that inhibit our special needs students from succeeding in their public schools is a cornerstone to our approach to therapy.  Throughout the academic day, our students are learning new skills to transition and succeed in less restrictive mainstream environments.
Classrooms
While all of our students have unique needs, the commonality is that all of our students have social-emotional or behavioral difficulties that cannot be met within the public school setting.  At the Academy, there are classrooms that are specifically devoted to educating children on the Autism Spectrum.
These classrooms utilize an Applied Behavior Analysis approach to education and behavior management.  The remaining classrooms are psycho-educational classrooms that focus on the Hillcrest Educational Centers "Skills for Life" therapeutic/educational approach which is a Positive Behavior Intervention Support (PBIS) approach to learning.
In each of our classrooms, under the leadership of a special education teacher, there is an emphasis on skill development and an individualized approach to special education.  The Academy's trained staff identifies the social, behavioral, and academic skill deficits that inhibit the student's success in public school.  A comprehensive plan to address these skill deficits is developed, targeting goals for the student's successful transition to a less restrictive educational setting in their local public school.
Community
The Academy also emphasizes connecting our students with their communities. By developing the students' community bonds, the local support and resource network for each student is strengthened. It is our belief that working closely with DCF, DYS, The Key Program, UCP, the Brien Center, the courts and probation systems, and other community agencies strengthens our students' support networks and will help them transition to less restrictive, mainstream educational environments.
Facility
Fully renovated in 2017, the Gerard E Burke Academic Center is a state-of-the-art facility featuring a STEAM classroom to support learning activities, a library featuring an interactive media center, a vocational classroom for students preparing to transition into adulthood, and an impressive gym/auditorium that will be utilized for social and recreational events for both students and community members. The Gerard E Burke Academic Center serves as a place of education and enrichment for our community. It also provides room for the program to grow and meet an increased demand for therapeutic day school services.
Hillcrest Academy Facts At A Glance
Populations Served
Autism, Behaviorally Disordered, Developmentally Disabled, Emotionally Disturbed, Fire Setters, Learning Disabled, Multiple Disabilities, Reactive Attachment.
School Profile
Gender: M/F
Age Range Served: 6 – 22
Age at Admission: 6 – 22
Program: Therapeutic Day School
Staff/Pupil Ratio: 6:1:1
Psycho-Educational Classes Ratio: 8:1:2
ASD Intensive Day Program Ratio: 8:1:7
# of Months Open: 12
# of Days Open: 216
Current Enrollment: 54
Location/Telephone
Street Address:
400 Columbus Ave
Pittsfield, MA 01201
Mailing Address:
788 South Street
Pittsfield, MA 01201
Telephone:
413-499-5790
Fax:
413-443-1246
ASD Residential
A Hillcrest residential program offering hope for children and adolescents with the most challenging difficulties associated with Autism.
Brookside ITU
Strives to break the debilitating cycle of multiple failed placements and repeated hospitalizations experienced by our students.
Highpoint Campus
Located in Lenox, MA in a rural setting on 24 beautiful acres, surrounded by land preserved by the Massachusetts Audubon Society.
Hillcrest Academy
Hillcrest Educational Centers' therapeutic day school, providing comprehensive educational and clinical behavior support services.